So November starts tomorrow which means Halloween will finally be over *cheers*. It also marks the release of a crap ton of books that I'm excited for and is the month that I plan to get a crap ton of reading done. And I thought it would be pretty cool to tell you guys about what I'm so excited for!
Anticipated Releases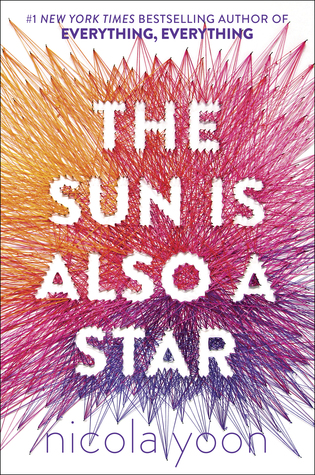 Expected Release Date: 1 November 2016
I've already read this amazing novel and I even wrote a review for it. It's so incredible, I absolutely loved every moment of it. I highly recommend that you pick it up when it comes out.
Expected Release Date: 1 November 2016
I recently heard about this novel while scrolling through good reads and I just about died. The premise sounds  absolutely incredible – humanoids finding their humanity. AI humanity is always going to appeal to my tech-nerd soul and I can't wait for this loveliness to come out.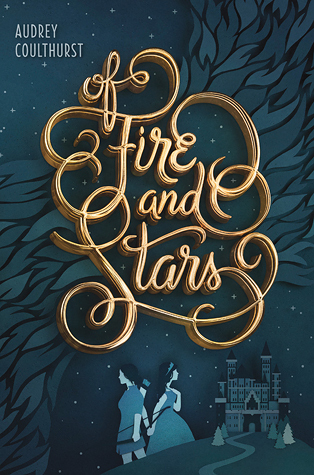 Expected Release Date: 22 November 2016
I have had my eye on this novel for what feels like forever. Seriously, it's been on my "want to read" shelf for so long that I had almost forgotten about it. But the wait won't be much longer fortunately.
I believe Audrey Coulthurst is new to the YA scene and maybe even the novel writing scene altogether. I haven't heard of her before but the synopsis has me geared up for her story telling abilities. And also, the cover just looks amazing which only adds to the excitement
Expected Release Date: 29 November 2016
This the third and final novel to the amazing Queen of the Tearling trilogy. I loved the first two books so much and got a few of my friends hooked on it too. It's a marvelous series with a really dynamic plot and interesting characters. Everything about it makes me so happy.
My soul cries a little that I have to wait until the end of the month before it's supposed to be out but "good things come to those who wait". If you're looking for a new trilogy to fall in love with, I highly recommend The Queen of the Tearling.
Anticipated Reads
So a few weeks ago Book Outlet had an amazing sale and I went a little bit crazy and bout like 9 books… I shouldn't have, mostly because I have no income, but I did it anyway. I don't plan on reading all of them this month but I know I want to read these 4.
I honestly have the most amazing of friends because Cindy over at Stranger Things Have Happened lent me her copy of this lovely piece of art. So that's the first thing I'm definitely reading in November.
I've heard a lot of things about this one, some people really love it and others want nothing to do with it. Cindy said that I should look at it as more fanfiction than a novel. I honestly think I'm going to like it quite a bit and I have some pretty high expectations of it. My review should (ideally) be coming soon.
I don't think I've ever mentioned this but I love deaf culture, I find it incredibly fascinating. Unfortunately, I've had a hard time finding good novels with deaf characters and so I went on a serious search a little while ago. That's when I came across this gem and decided to give it a try.
It's about romance and war and, I imagine, the challenges of being deaf in a hearing world. I have high hopes for this novel and I don't think I'm going to be disappointed.
I have only ever read one other work by Stephen King but it was a while ago and I don't really remember much of it other than I really enjoyed it. I'm excited to get reacquainted with the marvelously creepy works of Stephen King.
I had been hoping to get this about a week ago so I could read it in October as my tribute to Halloween but shipping my order took forever. So, I'll be reading this sometime very soon. Probably after I finish The Cursed Child.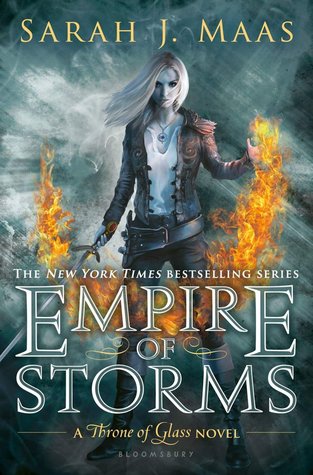 If you've read anything on my blog, you will know that I adore Sarah J. Maas. She is one of the most amazing writers I have ever had the pleasure of reading from and I just adore her. I also absolutely love the Throne of Glass series, which I have read every single book of – even the novellas. It's my favorite ongoing series that, obviously, I think everyone must read.
It's actually surprising that I haven't read Empire of Storms (book 5) sooner, but college is keeping me busy. As much as I say I'll read The Cursed Child first, it's more likely that I'll read this one.
---
Y'all, November is a great month for books! Even though I probably won't read the Anticipated Releases until next month (because I spent an exorbitant amount of money last month), I'm still excited for all of them. The best part of it all is that I have Thanksgiving Break to read and I'm planning on getting so much done. It's going to be great.
Happy Reading to you all! See you soon.