So, Fantastic Beasts and Where to Find Them came out in theaters and I have, unfortunately, not been able to see it. I know, shame on me. But I hope to see it soon *wishfully crosses fingers*. Regardless, I'm going to thoroughly enjoy doing this tag. Thank you to Shounima @ Through the Book Portal for tagging me. Make sure to check out her answers to this tag.
*Please note: I'm sorry so for the amount of pictures on this post. I realized I read a lot of series, thus a lot of pictures. Also, click on the cover images to get to the Goodreads pages for each book.
Unicorn
A Unicorn is a being of pure magic.
Choose a book with your favorite magical system
Y'all knew this was coming. There was no way that a fantasy tag wasn't going to include the ever amazing Sarah J. Maas and her Throne of Glass series! And after reading Empire of Storms, I have fallen even deeper in love with this series. Honestly, the magical system in this is the second best system I've ever seen, Harry Potter being the first (obviously). And the covers are just absolutely gorgeous.
Dragon
Choose a book that unexpectedly set you on fire
A book with an unexpected twist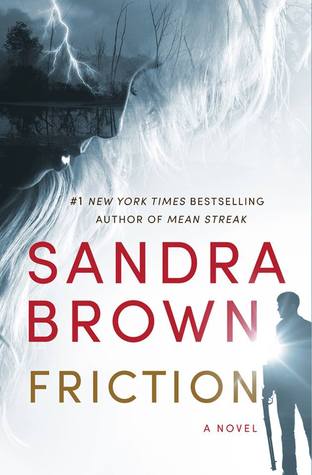 Friction by Sandra Brown was so good! Definitely a worthwhile read.  I was surprised by some of the things that happened here, which is usually a pretty hard thing to do. I really enjoyed it.
Vampire
A book that sucked you in
Your favorite book world
I'm going to go with a middle-grade series and say the Chronicles of Nick series by Sherrilyn Kenyon. It's set in our world with demons and other dark creatures running afoul. Kenyon did an amazing job of blending fantasy with reality and honestly it's one of the easiest series to jump into. I haven't read the entire series just yet, in fact I recently bought books 5 and 6.
Elf
Long living creature
Your favorite book series
There are so many options! I guess… I'm going to go with The Queen of the Tearling series by Erika Johansen. Honestly a beautifully written series, you can check out my review of the first in the series to get a general feel of the novel. If you're like me and like not knowing very much, then you should know I rated both the first and the second – Invasion of the Tearling – 5 stars. They are that amazing. And the covers are gorgeous!
Siren
Appealing and beautiful
Choose a book with a beautiful cover
I absolutely love this cover! I wish you guys could feel it. Some of the letters are raised and it has this almost velvety-ish feeling to it. Honestly, I just love touching this cover. And I'm a fan of the geometric lettering even though I know it's not everybody's thing. It helps that the plot and the premise are both extremely fascinating. Seriously, go check Lexicon by Max Barry out.
Sphinx
This creature loves telling riddles
Choose a book you found confusing
Honest to god, Three Hundred a Million: A Novel by Blake Butler was so bad. I have never been more confused in my life. As much as I get it was supposed to be a psychological thriller, I wasn't even scared I was just confused. Don't read it. It's not good.
Werewolf
This creature changes a lot
Choose a cover change you loved/hated the most
Alright this was pretty easy for me to choose. I'm not a fan of covers that have actor portrayal's on them. I'm just not a fan. So you better believe that when I saw the cover change for Throne of Glass, I was not happy. It's not like the girl is unattractive or anything like that, I'm just not a fan of real people's faces on the cover. Just nope.
---
All right, that's it for me. I'm not naming people to tag because I have no idea who's done it thus far. So if you want to, leave your answers in the comments or write your own post and let me know. Happy reading!