Yay tags! It's been a few months since my last. And this one seemed especially appropriate because of last week's 2017 checkup post. Special thanks to Shouni @ Through the Book Portal for tagging me! If you're not reading her blog, you're definitely not doing life right. So go check her out. But first, the tag.
BEST BOOKS YOU'VE READ SO FAR IN 2017?
BEST SEQUEL OF 2017 SO FAR
The third in the A Court of Thorns and Roses series: A Court of Wings and Ruin by Sarah J. Maas, no question.
First and foremost, it's the only sequel I've read thus far.
Second, it's Sarah J. Maas and I adore her.
And third, there was so much depth to every character in this book and so many surprises. 
All around, one of my favorite reads so far. And definitely my favorite sequel.
NEW RELEASE YOU HAVEN'T READ YET, BUT YOU WANT TO
Can I cheat? I'm going to cheat because I have three for this question.
Almost a month ago now, I had the pleasure of meeting Renée Ahdieh and Julie Murphy at the RT Booklover's Convention which was held in Atlanta this year. Both of them were absolutely amazing people. It was an amazing convention and I'm working on getting some amazing pictures of the books I picked up so I can write a post about it.
Regardless, both of them were amazing and they told me about their up coming books and I fell in love. I already love Ahdieh because of The Wrath and the Dawn (which I loved). And I think I'm going to like Flame in the Mist even more. Although I've had Dumplin' by Julie Murphy on my list for a while, I'm definitely more interested in reading Ramona Blue.
To Catch A Killer by Sheryl Scarborough hasn't been on my TBR for very long but the premise sounds amazing. Basically a girl trying to find her mother and her biology teacher's killer. Sounds pretty interesting, if you ask me. 
MOST ANTICIPATED RELEASE OF THE SECOND HALF OF 2017?
I'm going to cheat again because so many wonderful things are coming out in 2017. This year is definitely the year for sme amazing and powerful books.
I have yet to see the Wonder Woman movie but I love Leigh Bardugo's writing style in Six of Crows so I'm excited for Wonder Woman: Warbringer. And when am I not going to be excited about Sarah J. Maas. Tower of Dawn is the sixth installment to one of my all-time favorite series: Throne of Glass.
BIGGEST DISAPPOINTMENT
I think I would say that Lucy in the Sky is the biggest disappointment for me so far. And it wasn't even that disappointing.
I know some of you *cough cough Shouni cough cough* are probably surprised that it wasn't Pride and Prejudice but nope. I knew what I was getting into with that one.
Lucy in the Sky had a really great premise and I was expecting it to be a 5 star book honestly. My review explains why it wasn't.
BIGGEST SURPRISE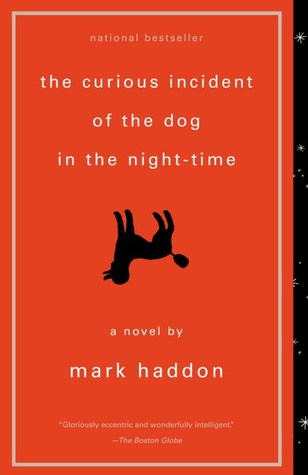 The Curious Incident of the Dog in the Night-Time by Mark Haddon.
I didn't really know what to expect with this novel but I honestly enjoyed all of it. It was a wonderful exploration of the mind of someone different from me. I've honestly never read anything like it and I don't think anyone will ever create something quite as similar.
Check out my review to get my full opinion.
FAVORITE NEW AUTHOR (DEBUT OR AUTHOR TO YOU)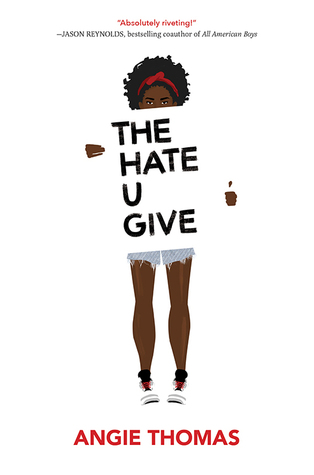 Another one that I didn't have to think about at all.
Angie Thomas has created a story that eloquently describes what it's like to be black in America. While also being a novel that deals with loss and heartache and fear.
It doesn't trivialize any issues it discusses. It doesn't try and make them a subplot. Instead, they're the focus of this entire novel. And I believe this novel has become a mouth-piece for so many difficult to understand issues.
I'm honestly so excited to write a review for The Hate U Give. Angie Thomas did a phenomenal job.
NEWEST FICTIONAL CRUSH
I'd haven't been reading too many books with characters that I'm seriously crushing on. But if I had to pick, it would definitely be Mor from A Court of Wings and Ruin. She's sassy and badass and one of my favorite characters in the series.
NEWEST FAVORITE CHARACTER
Erm… I'd probably have to say Starr's parents in The Hate U Give. They were a pretty accurate representation of a lot of the black parents I've seen/ been friends with. And they're both funny and so in love with each other and they'd do anything for their family. I love them so much!
BOOK THAT MADE YOU CRY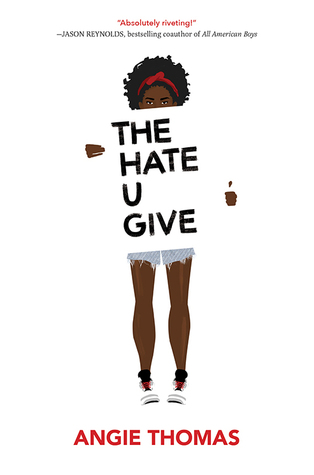 Lemme just, put that right there.
I don't cry. Often. But this novel had me tearing up ten pages in. It was a roller coaster of a ride from beginning to end.
But even after Khalil's shooting, watching Starr interact and seeing how other people are forced to live their lives made me want to cry several times. The Hate U Give is definitely a tear-jerker.
A BOOK THAT MADE YOU HAPPY 
Runaway by Wendelin Van Draanen
I love Wendelin Van Draanen. She wrote the Sammy Keyes series that I thoroughly enjoyed (and still enjoy). And this book is just as good.
Reading Holly's story was sometimes sad and mostly hilarious. Her journey and perspective was so unique and fun. Van Draanen did a phenomenal job of capturing the mind of a young girl and applying that to a fairly dangerous situation.
Check out my review.
FAVORITE BOOK TO MOVIE ADAPTATION YOU'VE SEEN THIS YEAR
I haven't watched any book to movie adaptations. I'm not really big into movies honestly. But if anyone has any recommendations, leave them in the comments.
FAVORITE REVIEW YOU'VE WRITTEN THIS YEAR? 
I love the reviews were I get to gush about things I loved but also constructively criticize a novel. So I think my favorite review is either The Curious Incident of the Dog in the Night-Time or Lucy in the Sky.
MOST BEAUTIFUL BOOK YOU'VE BOUGHT OR RECEIVED THIS YEAR?
My birthday was earlier this year and my friends are the best people you can ask for. They gave me Jane Eyre by Charlotte Brontë. Unfortunately there isn't a picture of the edition I have but it's so amazing. The cover is purple with this faux leather hide texture and beautiful pages. It's absolutely stunning.
WHAT BOOKS DO YOU NEED TO READ BY THE END OF THE YEAR?
Everything. I have so much reading I want to get done and I definitely feel like I'm not going to have enough time.
But I definitely need to finish reading Jane Eyre because I'm mid way through. And I have to read The Diabolic by S.J. Kincaid because it was a gift. And then I want to read The Catcher in the Rye by J.D. Salinger and The Rose & the Dagger by Renée Ahdieh. Plus several others I got for my birthday and from the RT Booklovers Convention.
So many books, not enough time.
---
Thank you again Shouni for tagging me! Check out her responses to this tag right here.
I tag anyone and everyone who wants to do this tag. It was so much fun to reflect on some of the books this far into the year.
Have you guys read anything that's been particularly interesting as of late? Any books you're really excited to read by the end of the year?